Can't believe today is Day 8 of the Beat the Winter Blues series! Time flies. We're not done yet, though! Today's giveaway is a good one… Three $100 Gift Cards to Tuckernuck! (Use the widget below to enter… Reload the page if it's not showing up for you!) No one does classically preppy quite like Tuckernuck. Their curated selection is always on point, season after season. And as a result, my wish list is always about a mile long!
Update: This giveaway is now closed. Congrats to our winners Kelly M, Sushmitha G, and Caroline S!
This navy blue bow hat has been on repeat for the last three years! It's part of their permanent collection so it's still available, too. It comes in a few different color ribbon options… White, Black, and Navy. It's packable so it's beyond easy to travel with… It doesn't lose it's shape! It's only $60, too… Highly recommend! Fairly certain I'm going to buy the cream colored bow soon!
I wore this striped clutch probably 200 times before I finally had to retire it to a makeup bag. Not entirely sure what happened one night out, but it appears to have tire marks on it. 😂 #DontAsk
My most favorite turtleneck sweater that I've worn one million times this winter… It's currently on sale and also comes in cream! I've also worn this ruffle sleeve sweater countless times. It's so easy to dress up or down!
A few of the items on my wish list right now… Ready for spring!

1. Kicking myself for not ordering this $40 pom-pom clutch in time for Cabo! (On second thought… It might not be too late if I place an order with rush shipping today.. 😂)
2. This tassel straw tote is so perfect for vacay, too.
3. This one shoulder top is only $68 and I know I'd get so much use out of it this summer!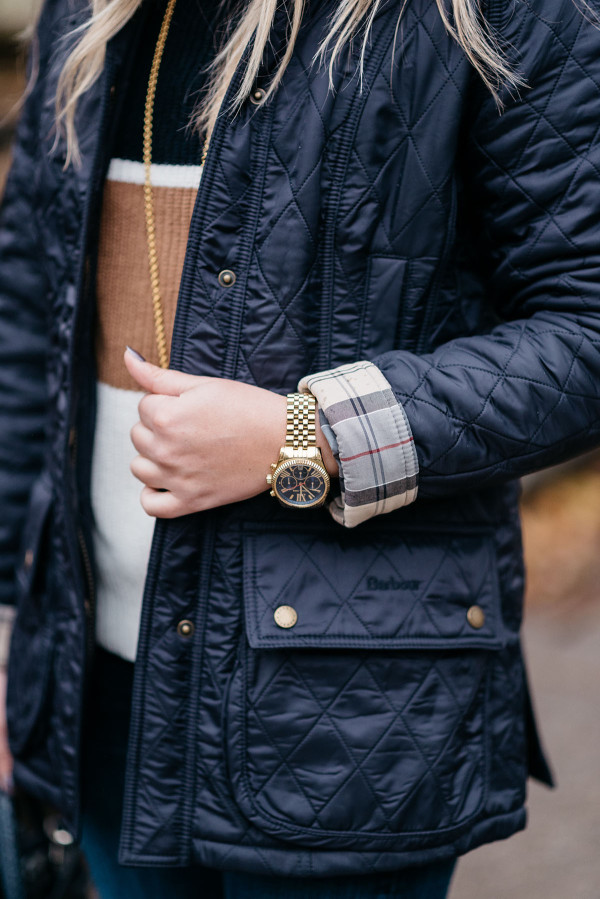 Can't wait until it's warm enough to break out my navy Barbour coat again!
My favorite bon bon earrings… I have these in three colors! My fair isle sweater is also on sale, too.